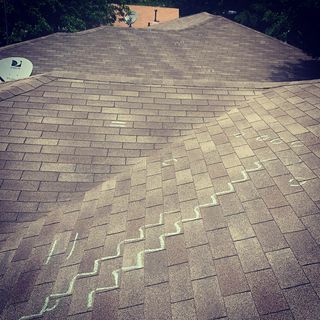 With the kind of hail, wind, and heavy rains that hit the Northeast Texas area, many homeowners and commercial property owners suffer significant storm damage to their entire property. Angel Ridge Roofing provides whole property storm restoration services in North and Central Texas as well as Southern Oklahoma.
Texas and Oklahoma hailstorms produce not only major roof damage, but also damage to a property's windows, gutters, siding, fences, out buildings, skylights, and chimneys. And storm damage doesn't stop on the exterior. Roof leaks and broken windows can cause significant water damage to the interior of a property too – from attics to ceilings to walls and flooring.
That's why our highly skilled and experienced professionals work hard to offer a full scope of storm damage repair services in a timely manner.