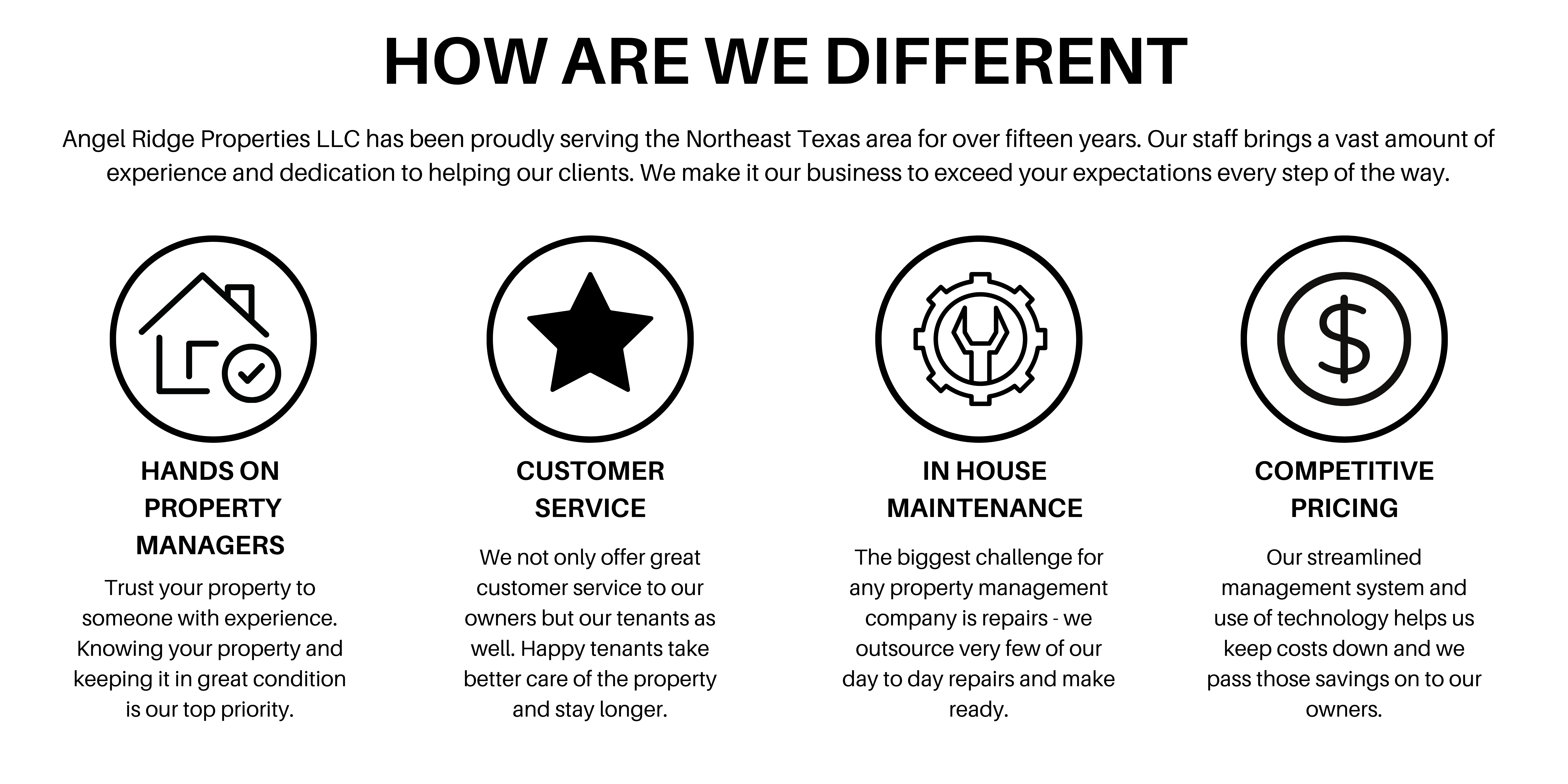 Our Services

We thank you for your interest in our services. We have been servicing North Texas communities since 2009 for both residential and commercial properties. We are real estate investors ourselves so we understand firsthand all of the struggles that come with managing real estate. Here at Angel Ridge Properties we pride ourselves in being an industry leader in customer service and strive to provide any and all services our customers could need.
We house our own real estate agents, leasing agents, maintenance and service technicians, contractors, and have the most user-friendly technology for landlords and tenants alike. Our online portal, with your own personal account, makes it quick and easy for tenants to pay rent, and owners to review statements, get quotes, and make maintenance requests. Our staff is available, responsive, and most of all professional at all times. As always, our clients are our top priority!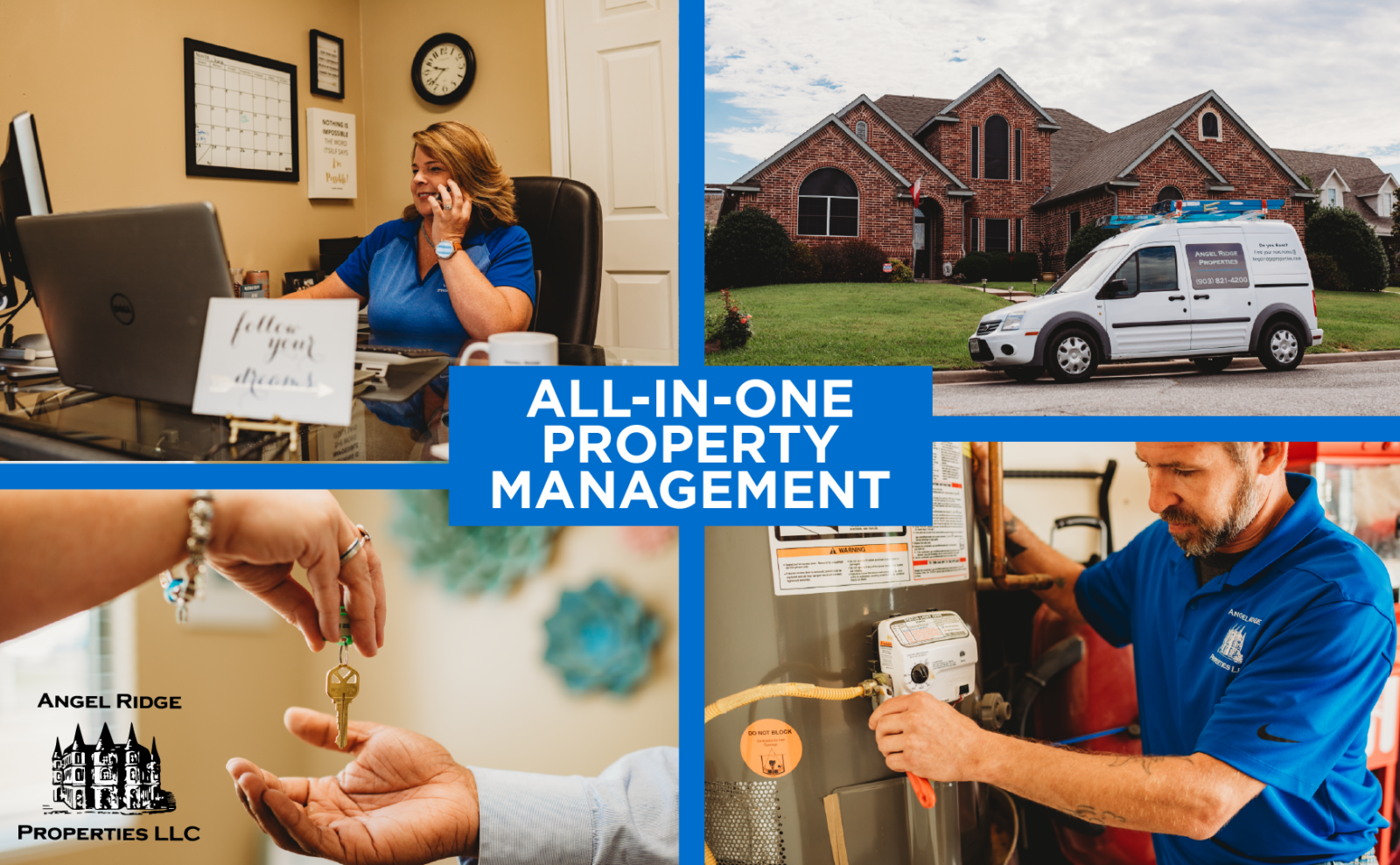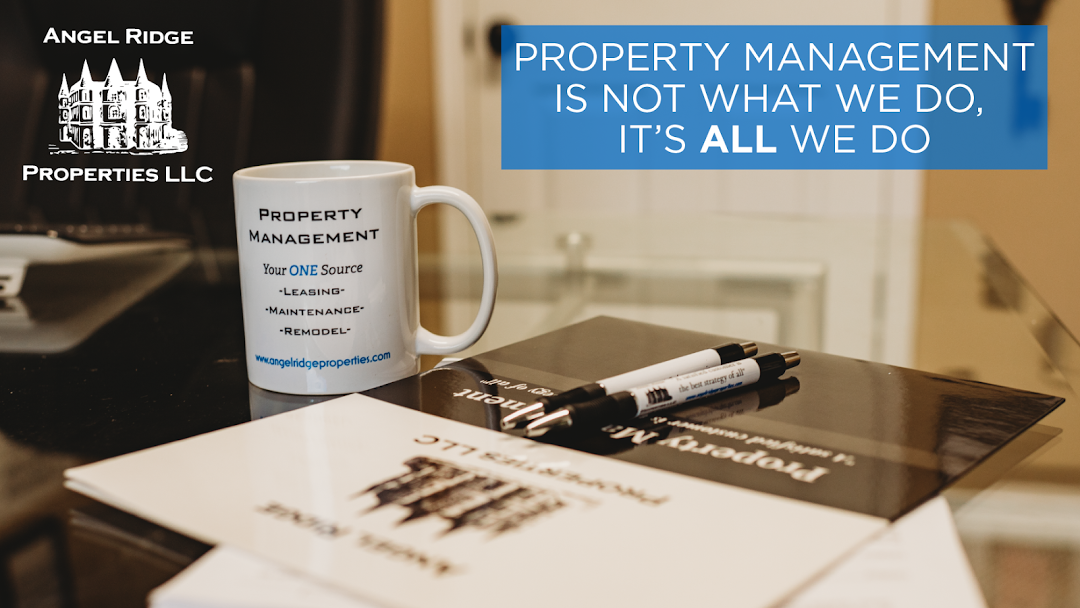 Our Approach

You can trust our experienced, highly-trained staff to provide you with the highest standard of service in our industry. We put a priority on being available and responsive. With decades of combined experience, we are sure to get things done right, on time, and the first time.
Our company has been investing in and managing real estate for over a decade. Throughout this time we have learned and perfected the necessary structure, policies, services, governance, and use of technology to ensure the best experience for our clients while also protecting investor assets.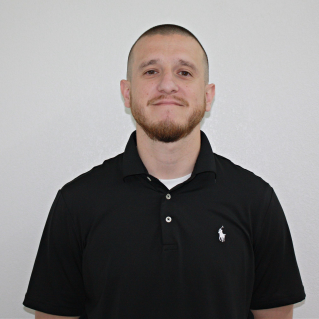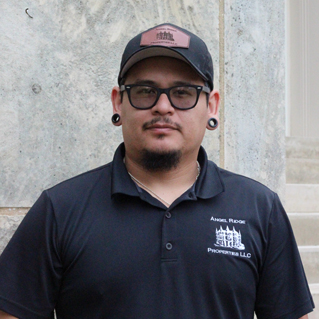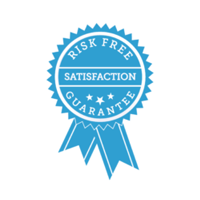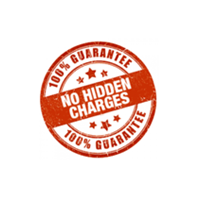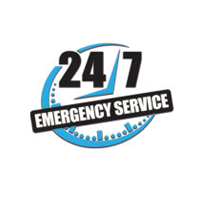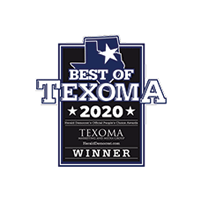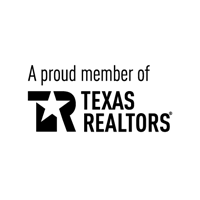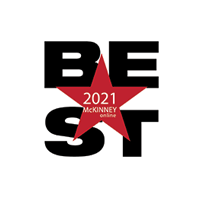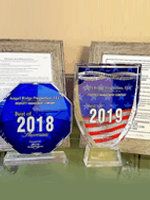 Angel Ridge Properties, LLC
419 S Walnut Street
Sherman, TX 75090