Angel Ridge
Home Builders Values
House Flipping

What was once a dream is now a reality known as Flipping Your Home. To date, Angel Ridge Home Builders has helped dozens of customers become successful and maximize their profits at buying, flipping, and selling their homes. When people look for a Home Flip professional, they expect integrity, creativity, and quality workmanship. It really isn't any more complicated than that. At Angel Ridge Home Builders, we work hard to meet and exceed your expectations when it comes to Flipping Your Home.
Residential Construction

Angel Ridge Home Builders is involved in all aspects of the residential home building process including design, material selection, construction, financing, and final inspection. Although we have grown over the years, our mission has remained the same —
to build and remodel quality homes that exceed the expectations of our clients. Our entire team stands by this mission and the timeless business principles of quality, efficiency, and integrity in all that we do. Our unique experience is what allows us to provide an unmatched level of operational and project excellence on all of our custom home projects, always embracing the values of accountability and reliability.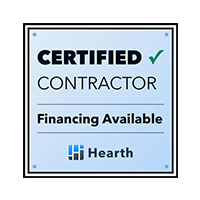 Licensed General Contractor ID# 21-000348
Licensed Industrialized Builder ID# 1HB-2021